Importing Geometry from gbXML Files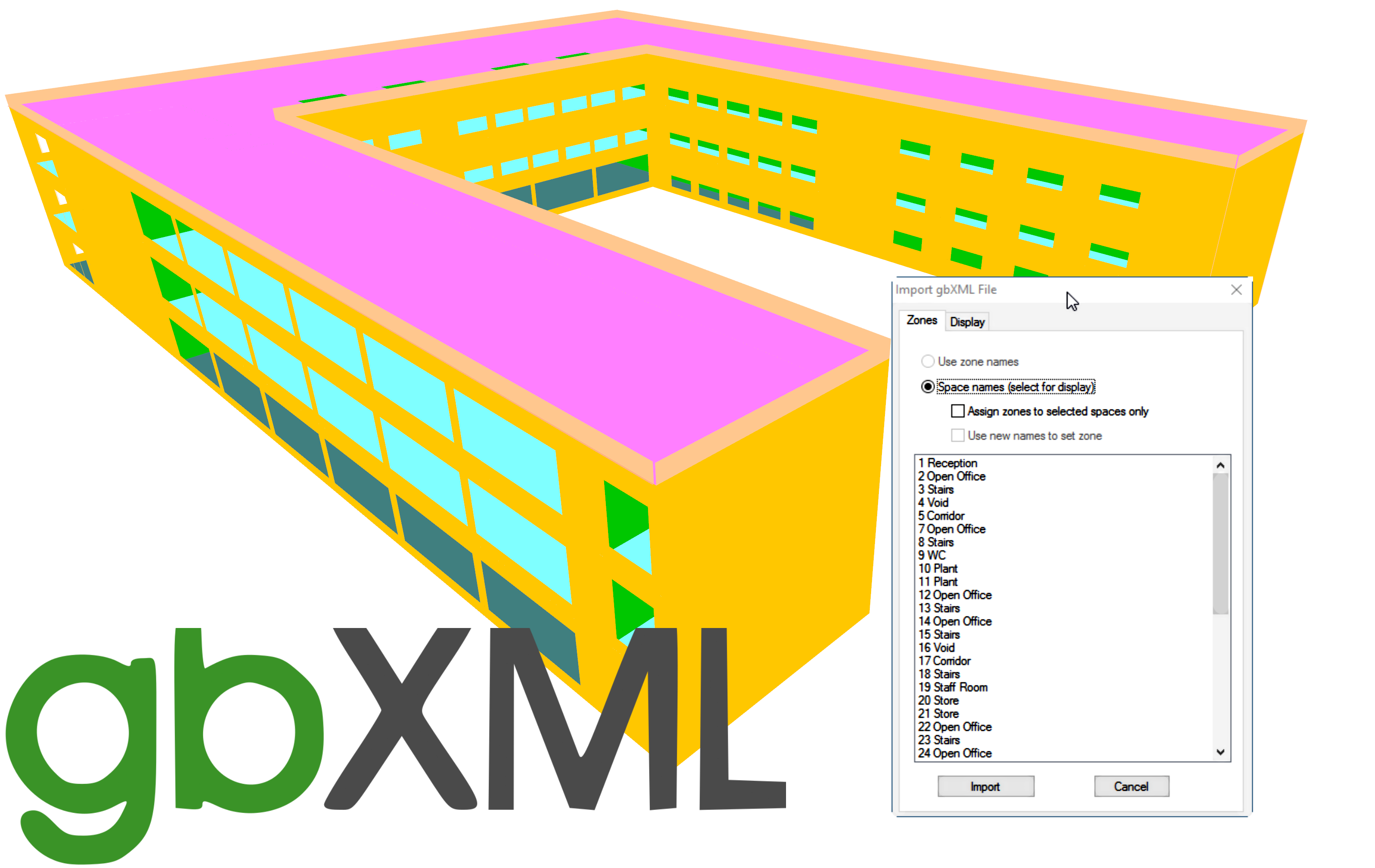 Geometry data can be transferred from Revit to Tas via the gbXML format. The Tas gbXML import is quick, able to handle issues with gbXML geometry, and allows future geometry changes with a minimum of fuss.
TRY FURTHER GEOMETRY CHANGES IN TAS
The imported geometry can be edited, for example to test out a new facade design. Window types can be changed, feature shading systems added, and rooms can be subdivided within the Tas 3D modeller.
MERGE REVISED DATA
If the Revit model changes and a new gbXML is provided, any changed areas of the model can be merged with the Tas file without risking losing any work done by the user in other areas.
 REPAIR IMPERFECT GEOMETRY
The Tas3D modeller is able to automatically identify and heal inconsistent geometry in the gbXML files. In addition a range of tools exist to enable the user to diagnose geometry issues easily.
Note
EDSL can provide a wide range of useful material for creating good gbXML files, including a series of videos, a PDF guide, and a self-training course with example files.