EDSL at IBPSA Building Simulation Conference August 2017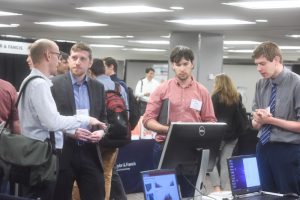 EDSL were silver sponsors of the IBPSA Building Simulation Conference in San Francisco, USA. Over the three days of the conference our delegates took part in many interesting discussions with academics and engineers from around the world who wanted to learn about the advantages of using Tas for building thermal analysis, daylighting, complex plant modelling, and Ashrae 90.1 projects.
Michael Sawford, Vice President of EDSL USA, was co-presenter of two sessions on building performance metrics and energy modelling outputs.
EDSL were pleased to offer promotional free trials of Tas to conference attendees.