Ben Abel shares how Hilson Moran use the Tas API
Ben Abel is a Director and Head of Research and Development at Hilson Moran, and we recently spoke to him to learn how Hilson Moran use the Tas Application Programming Interface to be one of the most advanced cutting edge designers of the built environment.
Hilson Moran have been using Tas for 25 years
HM has been a long-time user (25 years) of advanced computer modelling techniques in the built environment. EDSL TAS has been the preferred dynamic thermal modelling (DTM) tool of choice over that period and has been used on many iconic and significant projects in the business from 30 St. Mary Axe (The Gherkin) in London, to three of the stadia for the Qatar 2022 World Cup and many others in-between.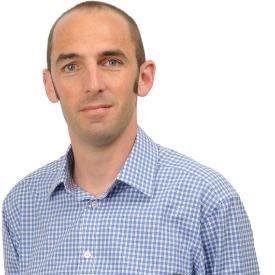 The recent upturn and interest in coding by users to create custom interfaces has become increasingly important to improve productivity and allow the outputs to meet the end user/client requirements.
TAS was an early adopter of allowing access to the underlying functions in the software through the Application Programming Interface (API). HM has used this feature extensively to create a range of tools to improve both functionality and productivity.
The types of tools range from bespoke interfaces, for areas such as thermal comfort, HVAC plant modelling and dynamic façade control, and interoperability in using the software through applications such as Grasshopper to allow the DTM information to interact with other outputs from a variety of software.
TM59 Parametric Tool & the CIBSE Building Simulation Group Awards
The HM creation of a TM59 parametric tool, using the TAS API, resulted in the tool being a CIBSE Building Simulation Group Awards finalist at the event at Build2Perform in November 2022.
The tool was used to test and inform the values which were used in the simplified method of the new Building Regulation Part O. The tool allowed hundreds of models to be tested against the overheating criteria to ensure the glazed and ventilations areas presented in the simplified method were in line with the full dynamic methodology.
This task would have been excessively time consuming to achieve manually and at risk of human error.
HM will continue to explore and develop the use of TAS through the API as the benefits it brings are immense due to the efficiencies of automation and the wider sharing and integration of data.