Overheating: Approved Document O
Approved Document O, commonly referred to as "Part O",  relates to assessing overheating in domestic properties and came into force on the 15th June 2022.
Its purpose is to reduce the occurence of high indoor temperatures to protect the health and welfare of occupants.
TM59 vs Approved Document O?
When it comes to dynamic thermal modelling, the methodology is based on TM59 – the main differences relate to openings. The following opening controls should be familiar:
During the day (8am to 11pm), openings should start to open at 22°C and be fully open at 26°C
The openings should start to close when the temperature falls below 26°C and be fully closed at 22°C
In addition to the above, Approved Document O states that, at night (11pm to 8am), inaccessible openings should:
Be fully open if the internal temperature exceeds 23°C at 11pm and stay open until 8am
This does not apply to ground floor windows or openings which pose a security risk.
Demonstrating Complaince in Tas
In Tas version 9.5.4 we have introduced a new aperture function specifically for Approved Document O.
Simply set up your models as you would for TM59 and apply the above aperture function to openings which are safe to open at night.
The day operation of the function will reflect the input settings, and at night the apertures will automatically stay open if the temperature exceeds 23°C at 11pm.
Then run through the TM59 wizard as normal.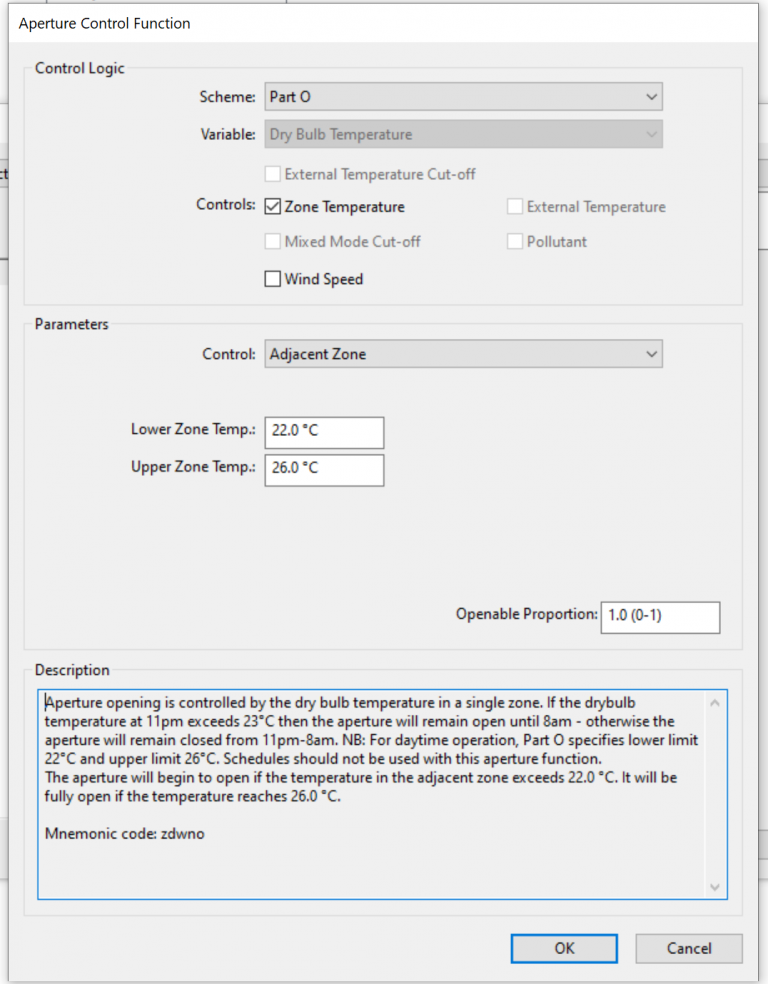 In addition to the new aperture function for part O, Tas v9.5.4 also allows you to model the effect of ceiling fans and other means of reliably generating air movement: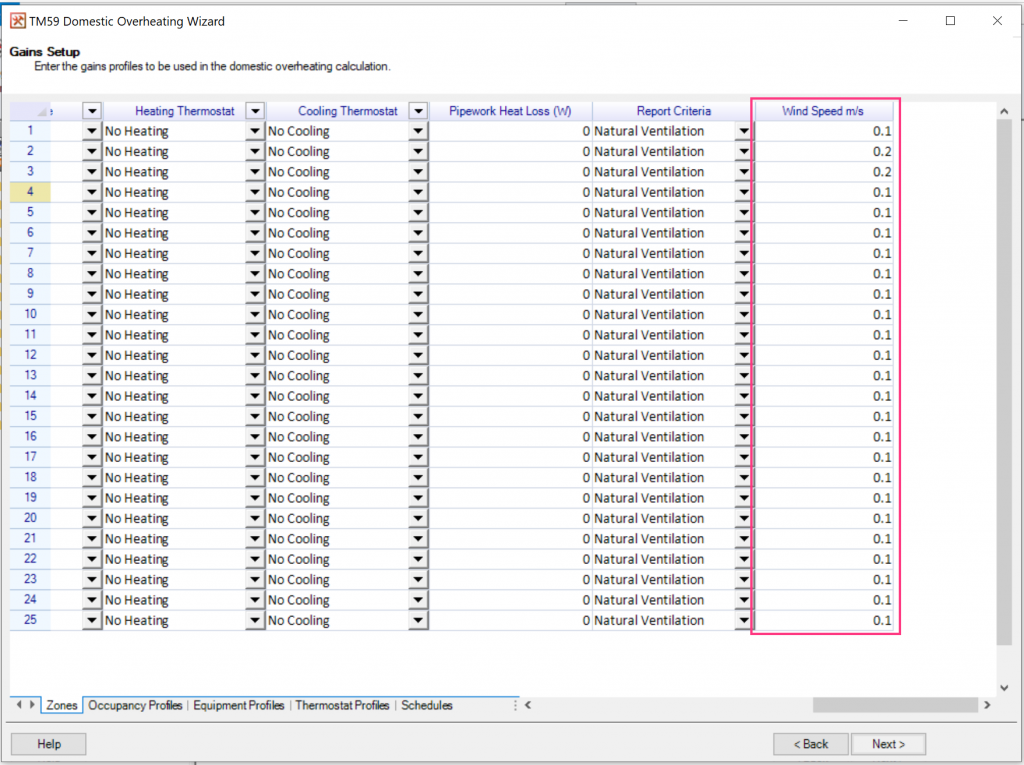 Increased air movement can help reduce the temperature a person experiences when there are warm radiant surfaces present.
This functionality has also been added to our TM52 Adaptive Overheating report.
Where can I find more information about TM59 and Approved Document O?